Purchase RZ PowerPoint Converter
Multi-User Licenses
A Single License permits the purchaser to install the software on a single PC for using by a single user, if you need to install the software on multiple PCs, or install the software on your PC for using by multiple users, please simply click below link to buy corresponding Multi-User Licenses with discount price.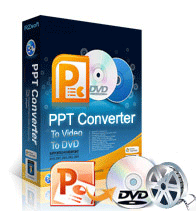 Buy
RZ PowerPoint Converter
Get Powerful and Easy to use Powerpoint Converter Software.
Easy to Convert Powerpoint presentation to videos, or convert and burn Powerpoint presentation to DVD.
License Key will be sent to you automatically within minutes.
Use this product forever and Enjoy Priority customer service and support.
Lifetime Free Update Service, and Unlimited Free technical support service.
2015 Time-limited Special Offers(25%+ OFF Discounts)
Platinum

Edition
Lifetime License for

Single PC
US$49.95
$66.66

VideoPro

Edition
Lifetime License for

Single PC
US$29.99
$39.99

DVDPro

Edition
Lifetime License for

Single PC
US$29.99
$39.99

Platinum

Edition
Lifetime License for

2~5 PC
US$89.95
$199.95

VideoPro

Edition
Lifetime License for

2~5 PC
US$69.99
$119.99

DVDPro

Edition
Lifetime License for

2~5 PC
US$69.99
$119.99

Platinum

Edition
Lifetime License for

MAX 15 PC
US$169.95
$359.95

VideoPro

Edition
Lifetime License for

MAX 15 PC
US$139.99
$229.99

DVDPro

Edition
Lifetime License for

MAX 15 PC
US$139.99
$229.99

Platinum

Edition
Lifetime License for

MAX 45 PC
US$259.95
$459.95

VideoPro

Edition
Lifetime License for

MAX 45 PC
US$229.99
$339.99

DVDPro

Edition
Lifetime License for

MAX 45 PC
US$229.99
$339.99

Platinum

Edition
Lifetime License for

Unlimited PC
US$499.99
$899.99

VideoPro

Edition
Lifetime License for

Unlimited PC
US$399.99
$699.99

DVDPro

Edition
Lifetime License for

Unlimited PC
US$399.99
$699.99